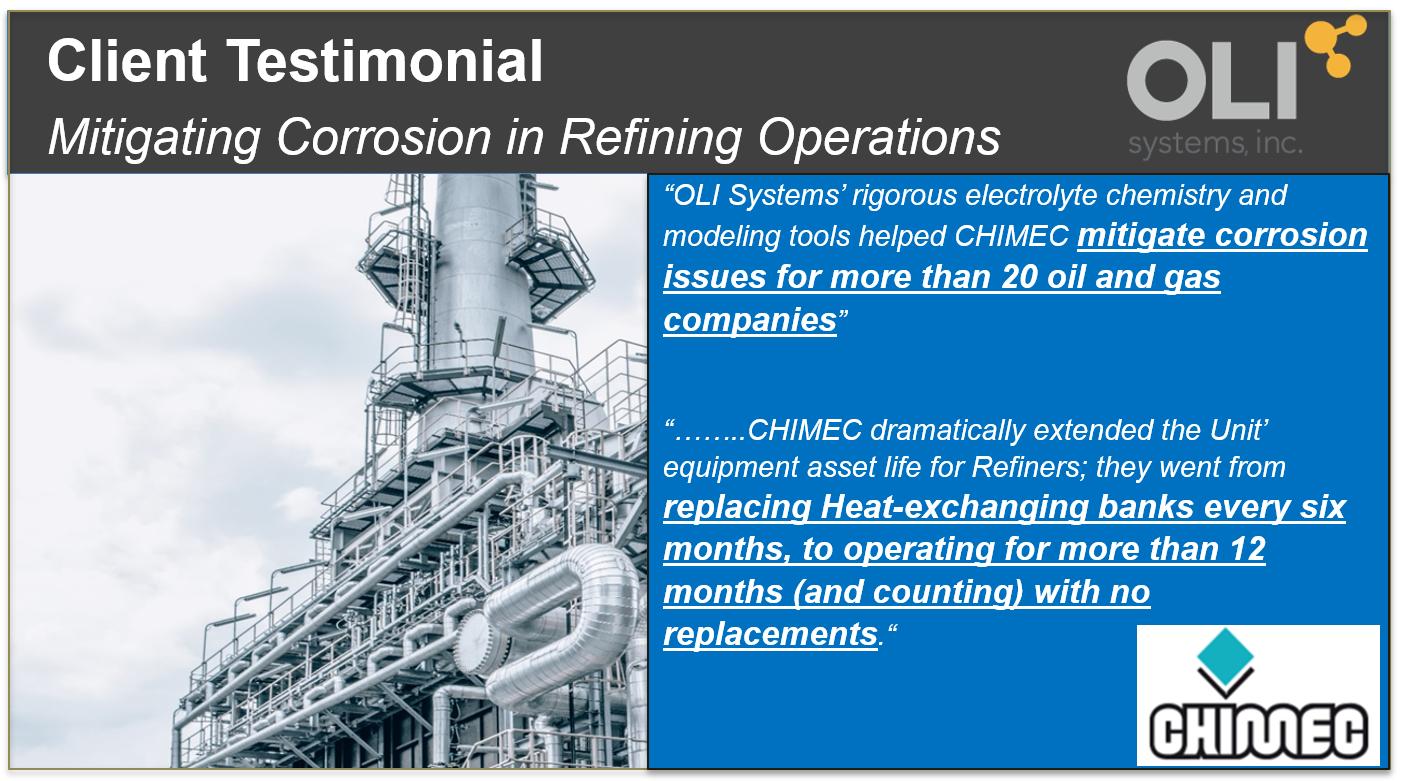 04 Avr

MITIGATING CORROSION IN REFINING OPERATIONS

Refinery overhead corrosion is a major challenge for Oil & Gas and Chemicals refineries. It reduces productivity, production, and profitability due to unplanned operational shutdowns; according to industry estimates, a 2-week shutdown for a 100 kpbd refinery to replace OVHD lines, bundles and other peripherals could cost over USD $14M.

CHIMEC S.p.A , a global performance chemicals development and application company, used OLI Systems, Inc.'s electrolyte chemistry solution to successfully treat and prevent salt deposition and mitigate corrosion risk in crude oil refining and upgrading applications that were causing production losses due to unplanned downtime.

Read this case study https://bit.ly/34YKcGV to learn how CHIMEC S.p.A, leveraged the highly accurate and effective corrosion predictions from the OLI Flowsheet: ESP and OLI Studio software platforms to successfully double equipment life, eliminate unplanned downtime and mitigate corrosion risk.