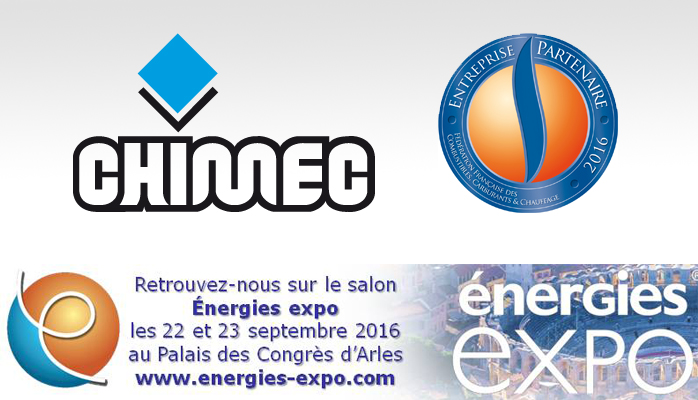 28 Jul

Arles énergies EXPO

CHIMEC will be one of the exhibitors at the 10th edition of the "ènergies® EXPO" in Arles. Visit our stand (N°4) to learn more on our innovative technologies.

Discover our portfolio of Fuel Additives solutions! Are you planning to distribute a premium or winter fuel, are you dealing with a quality issue (microbiological contamination, paraffin deposition, stability, corrosion, etc.)  here you will find a complete range of additives as well as the qualified support of a company active worldwide in the Oil&Gas since more than 45 years.

Find out our solution for a safer and faster tank cleaning! DEKO Chemical Degassing, able to remove both the VOC and sludge.

Learn how our eKO technology can help you to easily manage the problem of the odour emissions coming from the storage tanks, often cause of nuisance for the neighbouring residents.

See you next 22nd-23rd September 2016…..(contact us) to fix an appointment and receive an official invitation ticket.